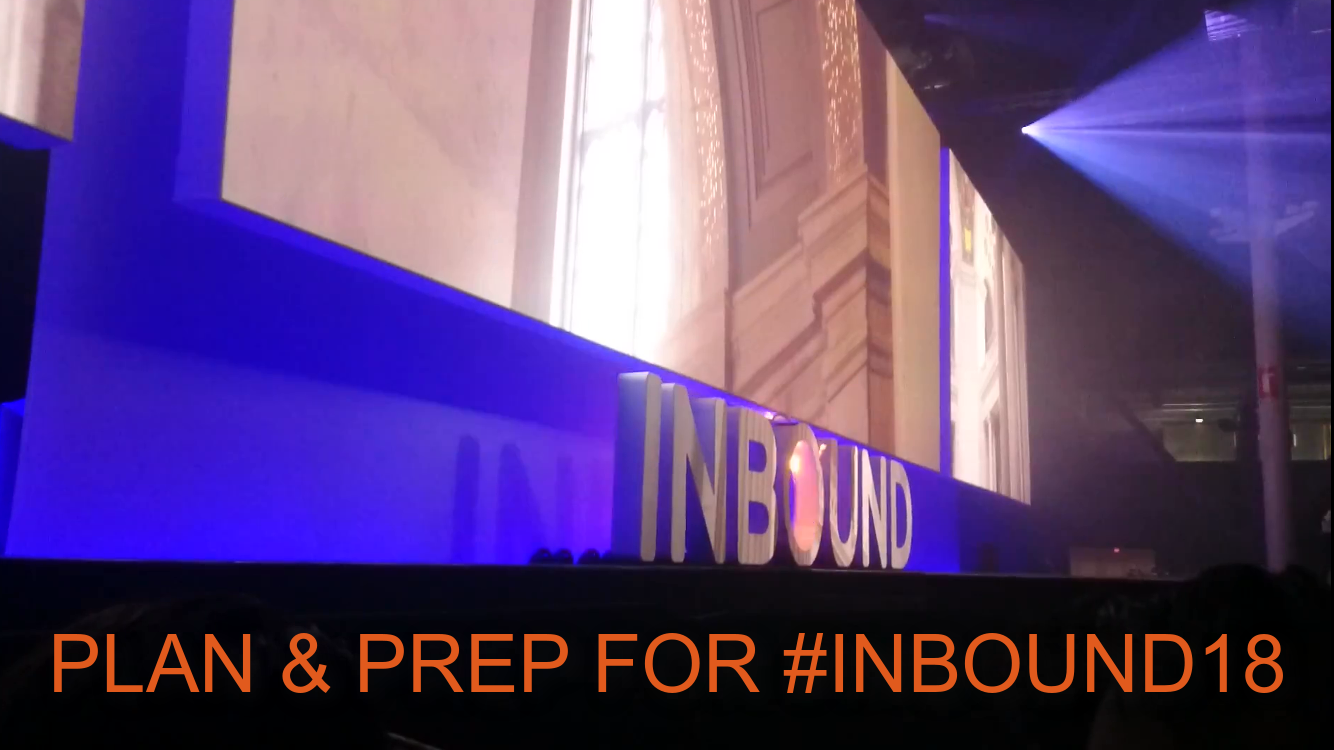 Disclaimer: Just to let you know, both I and About Inbound have no affiliation to the INBOUND event. This is an independent guide with helpful information based on our experiences and is meant for those travelling to INBOUND this year. Particularly first timers that are travelling internationally. If you have any feedback or comments, we'd love to hear them. For official information visit inbound.com
We're well into summer and many of our clients are starting to plan their trips to Inbound 2018., the annual event that is held from the 4th until the 7th of September. This is the time of year that the questions about planning and preparation for Inbound crop up again. To make life as easy as possible for everyone, we decided to write down some of the most asked travel and preparation tips for the Inbound conference in 2018 for easy reference.
We wrote some well received posts about Inbound17 last year. While this post deals with the initial preparation and travel requirements, they contain some very helpful tips about food, networking and more as well as some key learning from one of last years attendees. I would recommend that you have a quick read of them:
#INBOUND17 survival guide for international attendees
My 3 key learnings from Inbound 17
VISA (waiver) requirements for European citizens that want to fly to the U.S. to attend Inbound2018:
To travel to the United States from most European countries and also many other origins, you will need to obtain a visa waiver called ESTA. If you haven't traveled to states recently, I recommend that you put through an application as soon as possible. This will give you plenty of time to deal with any complications that may arise before you head out. The ESTA authorization remains valid for up to 2 years or until your passport expires so there is no need to delay this to closer to your travel date. The process is normally straight forward and can be completed within a couple of days with a small fee. If you have traveled to the US over the last years I recommend that you confirm whether your your previous ESTA status is still valid. Also, even though it's not required, I would advise that you bring a print out of the ESTA confirmation with you when you travel to the US. Have a look at the ESTA FAQ page from US Customs and Border protection. It is also a good idea to ensure that your passport will be valid for at least 6 months upon arrival in the US.

Planning your flights to Inbound conference 2018:
1. Which airport should you fly into?
I would always recommend that you fly in to Boston Logan airport if at all possible. Some Airlines offer flights to "Boston" Providence (A.K.A. T. F. Green) airport. Those flights can be cheaper but you should be aware that Providence is quite a distance away from Boston. This airport is actually located in another state (Rhode Island). It takes around 2 hours by public transport to get to Inbound in Boston from Providence airport so keep this extra travel time and cost in mind if your tempted to fly into Providence.
2. Which Airlines fly from Europe to Boston Logan international Airport?
Many European and International Airlines operate flights to Boston Logan international Airport. They include:
Iberia, LEVEL, Lufthansa, Air Canada, Delta, Primera Air Scandinavia, Icelandair, Virgin Atlantic, KLM, Norwegian, British Airways, SWISS, Norwegian Air UK, TAP AIR PORTUGAL, Aerlingus and more. WOW air also operates a very cheap service from several locations in Europe but this includes a stopover in Iceland. Have a look at this list if you get stuck while booking your flights.
3. When should I fly in to and out of Boston to attend Inbound 2018 conference?
This years schedule for the Inbound conference is somewhat different from previous years. The training day that preceded the conference will not happen this year. The opening keynote starts at 19:00 on the Tuesday September 4th this year. The last event at the conference finishes at 15:15 on Friday afternoon. This means that for those of you that are tight for time or want to save money on accommodation, it is possible to fly in on the Tuesday and catch a flight out on the Friday evening.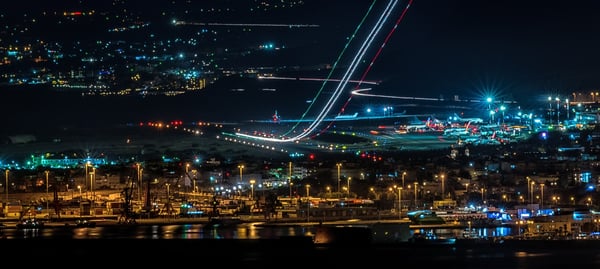 How to find the best accommodation during the inbound 2018 conference:
Be aware, accommodation in Boston around the time of Inbound18 is booking out fast! It's a good idea to book your accomodation as soon as possible to avoid very high prices or inconvenient locations.
1. What accommodation to book during Inbound 18?
It's worth looking at Airbnb as well as hotels. Especially if your looking to share with people, Airbnb can be a more comfortable and cost effective option. There are some discounts and options available via www.inbound.com/hotels . It's worth having a look at the information as some hotels also offer shuttle services to the conference center.
2. What area's should you look at when booking accommodation for the inbound conference?
It's a good idea to look for accommodation close to the Conference center (BCEC). This means looking at South Boston or Telegraph hill for example. If your going a little further out avoid being stuck in a taxi or Bus in Boston traffic by picking accommodation close to a metro line otherwise called the "T". The red line stops at the South Station which is walking distance from the BCEC so its good to keep close to a red line station if you want to avoid having to change trains. Have a look at this handy Navigator PDF for information about the BCEC and transport options and more. It could be a good idea to download that one to your phone in case you don't have mobile data available during your trip.
How to plan out your days and sessions at inbound18:
VIP and all access pass holders can reserve sessions in advance so the sooner the register for inbound the sooner your able to reserve sessions. You can reserve breakouts in advance from August.
Note that a lot of the sessions can sell out in advance so be careful but also keep an eye out even if a session appears to be full. Sometimes the capacity is changed based on initial registrations so if a session has reached capacity before you get in, do check back in case more tickets are released at a later stage.
Keep Wednesday evening free as there will be some very nice evening events on then. Keep an eye out as scheduling of speakers gets underway at: https://www.inbound.com/agenda