About Alex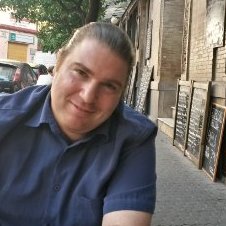 Professional background:
My background is in IT services, where I held positions for 15+ years. Worked in ITIL based incident and change management environments. I worked with large and small scale customers and systems. I deployed email systems, upgraded servers, maintained database platforms and fixed security issues. I enjoy problem solving and love harnessing the power of automation. I also love having contact with people solving their problems and teaching them new skills. I love learning and believe human communication is core to success.
Personal interests:
On the personal side, exploring the world is one of my favorite pass times I have lived in 3 countries and traveled extensively. I love exploring different cultures. I enjoy expressing myself with photography, music production and written media and have spent quite a bit of personal time playing with those media over the years.
How I came to About Inbound:
When I first found out about Hubspot and its Inbound methodology in 2013, I was skeptical. I am not a major fan of the bothersome, overbearing impact of many modern marketing tactics. As I learned more about the inbound way though, I realized that the inbound methodology has great potential to improve communications between companies and their audiences. When applied correctly it allows them to interact in more helpful and useful ways. I also found out that Hubspot offers opportunities to apply all the skills that I have built up in my IT career and with my personal hobbies.
I spent a few years learning as much as I could about what Inbound is, how its mechanisms can be applied and how Hubspots products work. I acquired several Hubspot certificates in 2017 and 2018. And got educated about the more advanced marketing applications that Hubspot offers by Vourneen. From there I went on to do more marketing research about business development, modern media, the art of digital interaction and Growth Driven Design. I developed content for About Inbound from what I learned.
As I became more involved the consulting projects at About Inbound, I found out that many Hubspot set up, automation, integration and maintenance tasks ideally suit my IT based skill set. I love things like hunting down the sources of low performing leads while cleaning up duplicate leads in a contacts database and look for providing clients with the best value possible in everything I do.
What I do at About Inbound:
As a consultant at About Inbound my main activities are market research, producing media about marketing technology and assisting our customers with maintenance and technical tasks in Hubspot. These tasks include database maintenance, automation, workflows, template migration etc. I also function as a question beacon for Vourneen and our clients when it comes to the more IT related things like Domain migration to Hubspot, problems with email delivery or questions about IT security, DNS and hosting technologies.