After I left hubspot in February 2017, I set up my business, my own business bank account, my logo, secured my first clients and delivered my first 2 day onsite within a very short space of time. It's funny, I had delivered dozens and dozens of onsite workshops in the last few years. I trained upto 160 people in my last year at hubspot alone. However, this workshop felt very different and special. It was my own business that I was representing this time.
2 DAY CUSTOMER SUCCESS WORKSHOP
I have known the clients I delivered the workshop to for many years. It is a company that is close to my heart as they are a saas company and in travel and tourism sector. Both of which I have a background and strong interest in. The training wasn't specific to Inbound Marketing it was actually tailored to the Customer Success Team this time. To help them to increase cross team collaboration, reduce onboarding time and churn.

Over the 2 days there was 13 people in the room with one bubbly team member dialling in remotely from Paraguay. There were people from all over the world attending; Lebanon, Italy, Ireland, Columbia all in the room together.

GLOBAL COMMUNICATION
For most international companies using group calls on conferencing systems tends to be the norm. Technology has been revolutionary when it comes to communication, however, I trully believe that it cannot really replace the impact of face-to-face communication. Especially, when it comes to training. There is a special energy at that can ignite in the room when you have everybody together and you have the space and time to concentrate all your efforts on learning and development.

WHAT WE COVERED
The first day we laid down the foundation and went through the basics of customer success. That afternoon we mapped out an empathy map and an entire customer experience journey map from start to finish. This really highlighted some challenges and also some opportunities while getting the team to think deeply about the users and personas.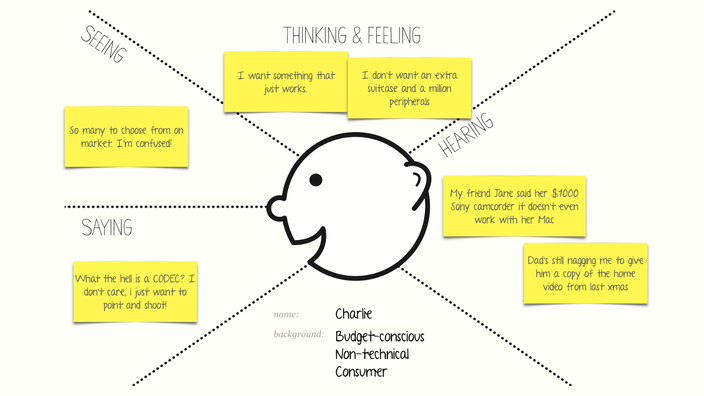 Source: medium.com/@harrybr
CREATING A CUSTOMER JOURNEY MAP
I divided up the Customer Success Team into smaller groups each focusing on one persona. I asked them to think about what motivates that particular persona and consider the emotional reactions that people have to buying software. While filling out the empathy map. Here is a template you can use in Google docs.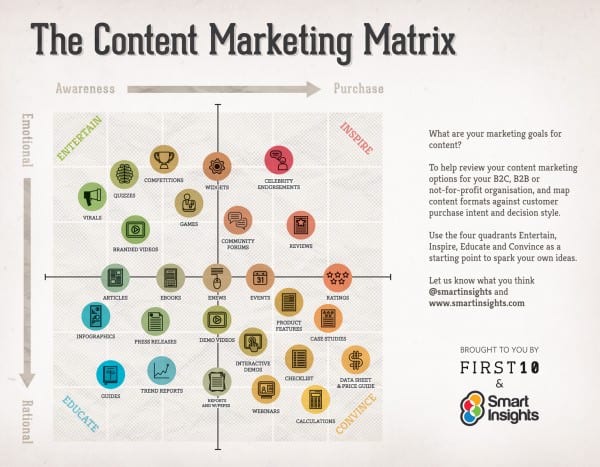 Source: Smart Insights
It's isn't always logical straight forward reasoning that people have to purchase. Sometimes, if they have a frustration with a bug or if they are not being heard or listening to correctly these can build up over time and lead to churn or an opportunity for a new customer. Think of something you purcased recently, was that a rational or emotionally driven purchase?
We also highlighted all the questions the persona might potentially have at each stage of the journey. This enabled the team to really think about how they could take control of their customer funnel by anticipating customers needs in advance. Predicting what questions they may ask next depending on the stage they are in. For example, if they know at the first stage this is what the customer is thinking and feeling. They can plan in advance to answer and solve some of this questions. It was a really interactive and fun exercise. I really enjoyed working with the team on this activity.
SHOWCASING THE WORK TO OTHERS IN THE COMPANY
At the end of the day, we had a very visual represenation of the entire customer journey. With different coloured sticky notes used to represent each persona type. It actually drew the attention of other team members and departments as it peaked their curiosity. It caught the attention of the marketing team, the CFO and CEO. Who approached me individually to ask questions and to see how they could best use this information to better help them with their business.
Often teams have department targets that are not customer focused or company focused. As a result, they tend to end up working in silos thinking about how they can reach those goals or metrics individually or as a team. Ultimately, a customer has multiple touchpoints with an organisation which can impact the longevity of that persons experience and revenue for the organisation.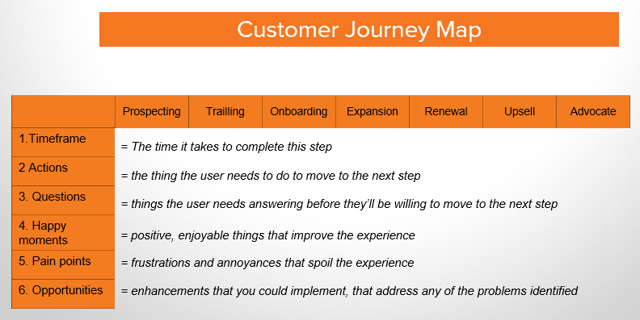 For example, a person might initially interact with your website then speak with a BDR or SDR, then set up a demo call with a sales rep, then be onboarded by an Implementation specialist, then be assigned a customer success manager, possibly speak with a renewals manager or a finance team. They also may speak with your support team throughout this entire process. So it is worth really thinking deeply about all of those experiences and how useful, valuable and helpful they are. How that can impact your churn rates and the happiness and success of your customer.



REFLECTING ON KEY LEARNINGS
At the end of the day, I asked everyone to reflect on there key learnings from the day and it was interesting to hear from people how their minds and attitudes had shifted from what was said that morning to what was said that evening. Even small things like how they can really take control of their own funnel, how they can think about the whole experience from the users perspective.
On the second day, we did a brief recap and focused less on theory and more on the practical side. Things I discussed were touchpoints, milestones and emails and how they can impact the customer experience. Also i worked on several activities and a fun quiz for individuals.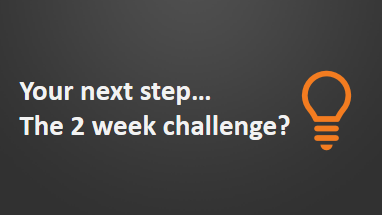 2 WEEK CHALLENGE
I created a 2 week challenge to get people to implement what they have learnt. At trainings often times you absorb a lot initally but if you havn't implemented or taken action on your learnings you loose a lot. You may have notes scribbled down in a notebook and you have the slides but you never use them or look at the again so all the information and investment in learning is lost. So I find it is better to think of a plan and also coach people on how people can use this as part of their day to day. Daily tasks often lead to long term sucess. I got everyone to highlight what they wanted to achieve, what their personal goal was for those 2 weeks and the steps they would take to implement that challenge. I happen to be returning to the office in 2 weeks so I can discuss their outcomes then.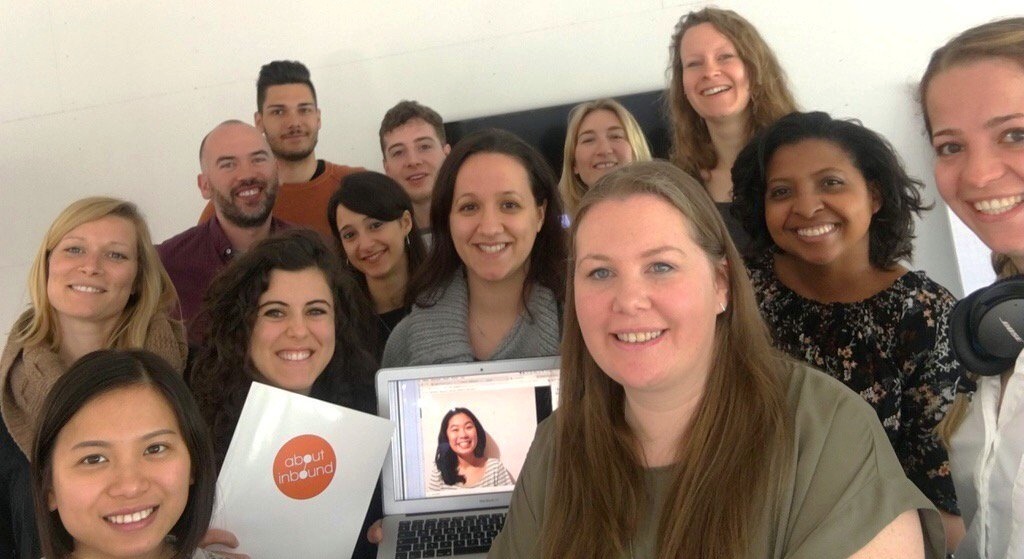 FINISHING THE WORKSHOP
To finish, I documented the customer experience journey into an excel spreadsheet and uploaded it to a resource page that I created specifically for the company to use. All the photographs of the flipcharts, the presentations, additional resources were all on one page which would all be available to use for the next round of new hires.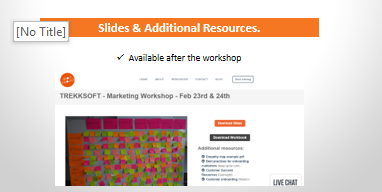 I'm really looking forward to the next onsite engagement and what success and challenges that will bring. and looking forward to sharing the examples and learnings with you all. I would also love to hear from you how you work with your teams globally and internally how do you stop your teams from working in silos what do you find works well. How do you keep your teams focused on the customer?
QUESTION:
HOW DO YOU STOP YOUR INTERNATIONAL TEAMS FROM WORKING IN SILOS?
- Let me know in the comments below....