Inbound marketing workshops


for fast-growing international teams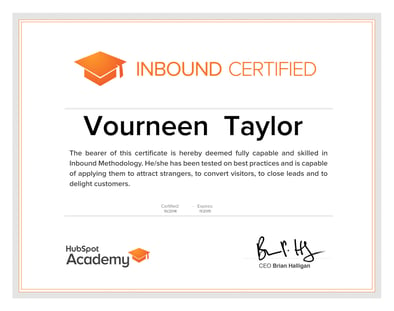 2 day Hubspot intensive training


delivered in-house at your office
350+ international Hubspot Clients including:


15 years of experience working with non profit, educational and enterprise level organisations
I have worked in Melbourne, Dublin & Amsterdam
I help clients to identify quick wins and areas of improvement for long terms success
I utilising creative consulting methods, to enable customers to reach their inbound marketing goals
Marketing global content that reaches across borders
Who is Hubspot consulting for?
Anyone interested in improving the performance of their marketing efforts and increasing efficiencies.
Learn how to convert leads and close customers with hands-on training. You will learn the theory and strategy behind creating an effective conversion path, sending lead nurturing emails, and how sales and marketing strategies can drive stronger results for your business. During this interactive training, you will gain an in-depth understanding of the Attract the right visitors to your website, convert them as leads and close them as customers.
"Vourneen has been a great consultant to us in implementing and getting the most out of HubSpot. She takes a holistic view of the marketing challenges and opportunities and has helped our team refine our thinking. She has deep knowledge of best practices in inbound marketing, and she strikes the right balance between challenge and support, helping us to continuously improve..."
Stephen Walsh Co-founder & CEO at Anders Pink & Buzz Sumo
[fa icon="quote-right"]