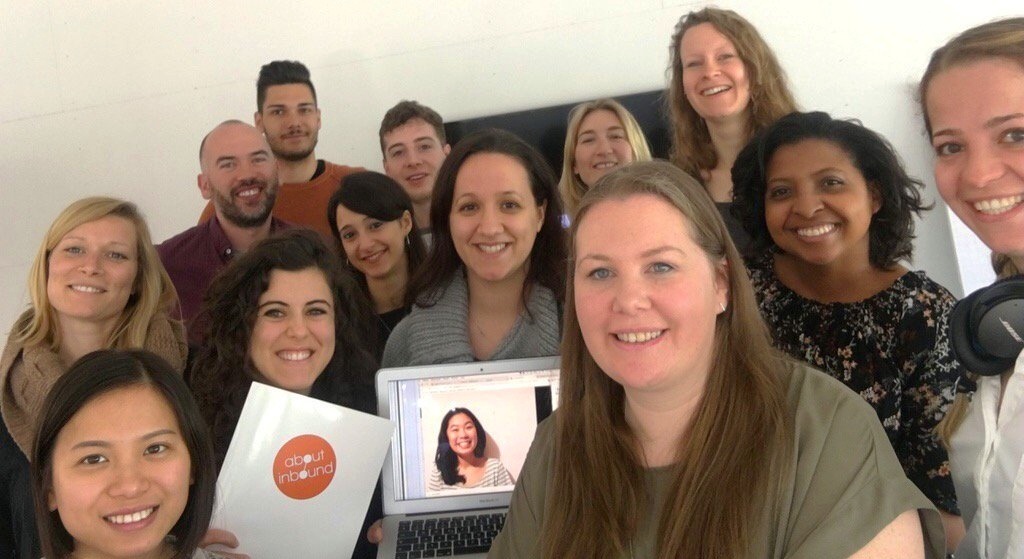 About us
Why About Inbound?
4 years as Principal Inbound Consulting & Customer Training Specialist at Hubspot


10+ years experience working with Hubspot tools


20+ years of experience working with Saas and enterprise level organisations


500+ happy Hubspot clients
RevOps
Encourage cross-team collaboration & peer learning
Work together for better results
Think of Revenue Operations as a way of connecting your organisation through a singular goal, revenue.
Inbound is your approach to get there. By using Inbound Marketing, Inbound Sales or Inbound Customer Success Strategies you can attract the right customers to help your organisation grow sustainably.
I can help you with one of these areas such as Inbound marketing or Inbound Sales or I can help you drive towards your revenue goal by aligning your teams across your organisation by using all aspects of Hubspot effectively.
testimonials
What my clients are say about us
Hear from a diverse range of internation clients
Learn how About Inbound helped them with their Hubspot efforts through Consulting, Training & Coaching services.
"As part of a global IT-marketing team, I have worked with Vourneen on a regular basis through several years. She has helped us get up to speed and trouble shoot on all aspects of the HubSpot suite, and she has never left us short of answers and guidance. Only with her support, we managed to go through two huge CRM-integration projects (365 Dynamics and Salesforce) in a short time.
Her knowledge is incredible, and she is always ready to get hands-on and help out when needed. Not sure how she finds the time, but she is just always there, when you need it! Besides her being a true HubSpot professionel, Vourneen is also a very genuine, pleasant and fun person to work with, and I am always looking forward to our regular meetings. I would never consider asking anybody else for HubSpot support and I can give her my warmest recommendations!"
"Vourneen has been a great consultant to us in implementing and getting the most out of HubSpot. She takes a holistic view of the marketing challenges and opportunities and has helped our team refine our thinking. She has deep knowledge of best practices in inbound marketing, and she strikes the right balance between challenge and support, helping us to continuously improve. She's a pleasure to work with, you feel you're in very safe hands."
"Vourneen has been an integral member of our organization as we got HubSpot up and running. Vourneen sought to understand our processes and objectives and helped improve and convert them into processes in HubSpot. Even though we have been fully functional for a couple years, Vourneen is still our primary resource for HubSpot activities, to ensure a consistent, reliable implementation and customer experience."
blog
Get the latest insights
Learn more insider tips about Hubspot related topics
Keep upto date and stay ahead of the curve and read up on a wide range of topics including Inbound Sales, RevOps, Customer Journey Mapping, Marketing, Customer Success & more!